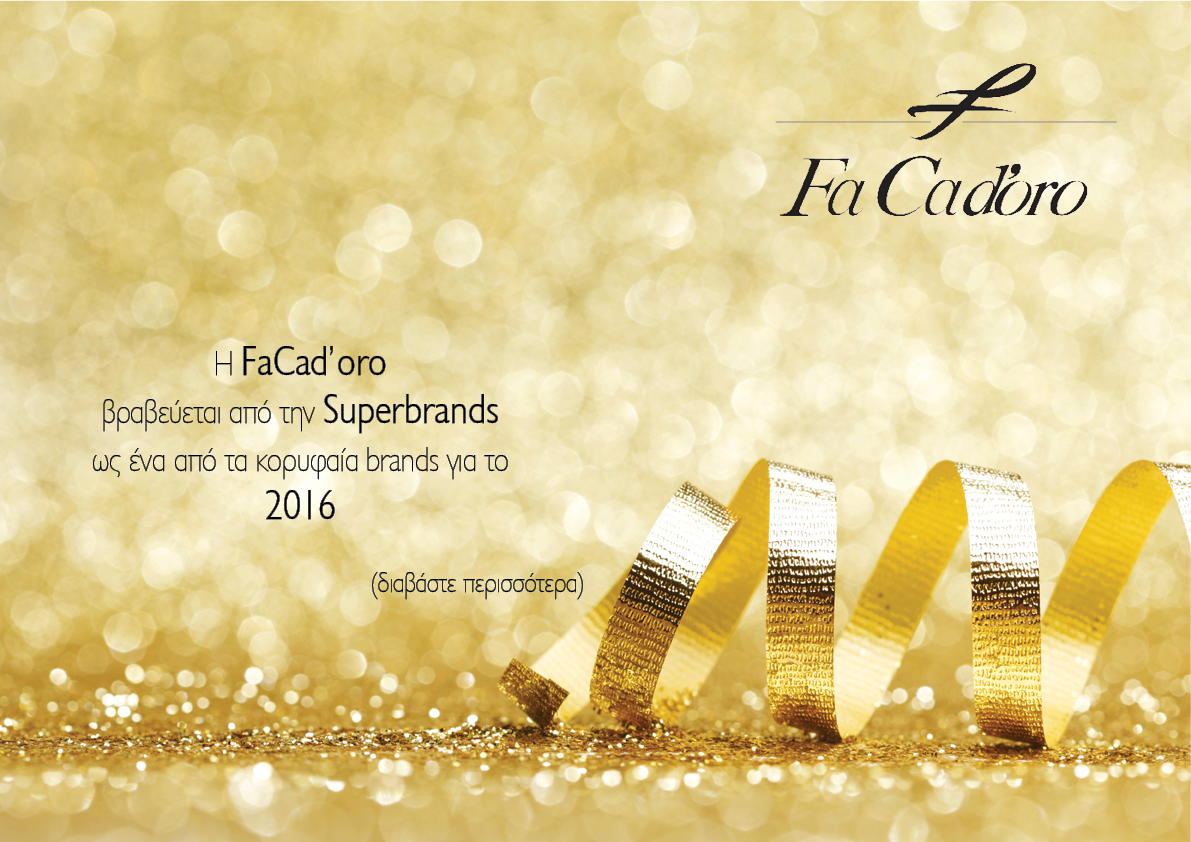 It is with great pleasure and immense honor that FaCad'oro has been chosen as one of the Top Business Brands in Greece for the year 2016 by the universal awarding body Superbrands, which has been functioning in Greece for the past 5 years (http://superbrandsgreece.gr/winners-2016.html).
More specifically, FaCad'oro has been included within the top 7 companies in the field of Jewelry- Watches- Optics.
With 40 years of experience and continual presence in the market, the second generation owners have managed to associate FaCad'oro with every special occasion such as weddings, engagements and baptisms and continue to pioneer and set trends.
The company's persistence to produce high quality products and innovative designs has made the brand name FaCad'oro equivalent to reliability and the first choice of thousands of loyal customers in and out of Greece.
None of this would be possible without all those people who love and wear our jewelry, our members of staff who form a vital part of the FaCad'oro family, and our associates in Greece and abroad who share our vision and love for the wonderful craft of jewelry creation.
Thank you!