Normal
0
false
false
false
EL
X-NONE
X-NONE
/* Style Definitions */
table.MsoNormalTable
{mso-style-name:"Κανονικός πίνακας";
mso-tstyle-rowband-size:0;
mso-tstyle-colband-size:0;
mso-style-noshow:yes;
mso-style-priority:99;
mso-style-qformat:yes;
mso-style-parent:"";
mso-padding-alt:0cm 5.4pt 0cm 5.4pt;
mso-para-margin-top:0cm;
mso-para-margin-right:0cm;
mso-para-margin-bottom:10.0pt;
mso-para-margin-left:0cm;
line-height:115%;
mso-pagination:widow-orphan;
font-size:11.0pt;
font-family:"Calibri","sans-serif";
mso-ascii-font-family:Calibri;
mso-ascii-theme-font:minor-latin;
mso-fareast-font-family:"Times New Roman";
mso-fareast-theme-font:minor-fareast;
mso-hansi-font-family:Calibri;
mso-hansi-theme-font:minor-latin;
mso-bidi-font-family:"Times New Roman";
mso-bidi-theme-font:minor-bidi;}
A tour in the FaCad'oro
diamond processing and certifying laboratory
Facad'oro is one of the first companies in Greece to possess a well-equipped jewelry design and production unit. Apart from jewelry manufacturing, however, the company decided it was a high priority to begin certifying the precious stones that were being used to make the jewelry.
The company has hired one of the few GIA* qualified specialists in Greece, who carefully chooses and certifies every precious gem used in the jewelry making processes and can safely vouch for every piece of jewelry that has the Facad'oro stamp on it.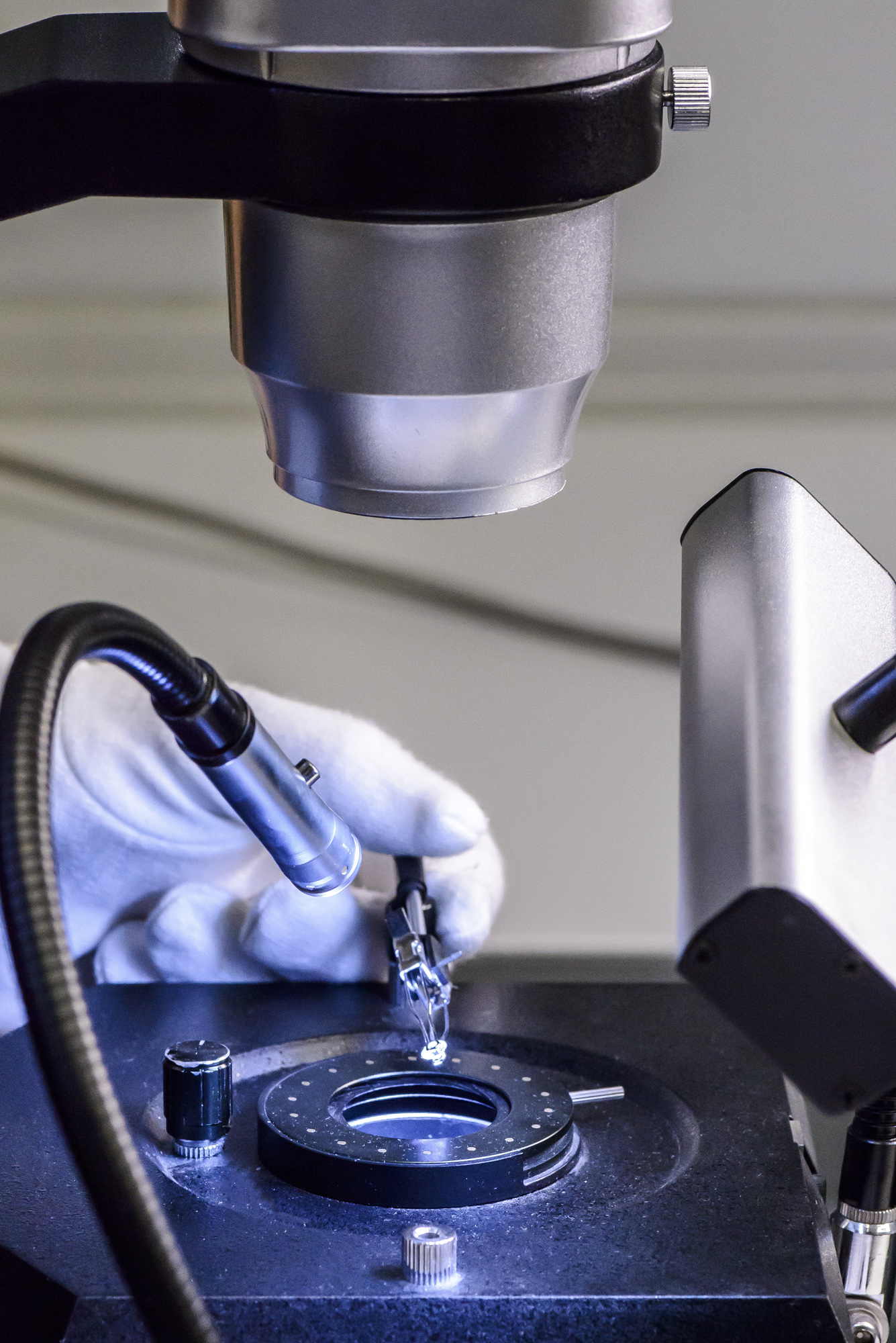 The process begins by our specialist studying the precious stone under a microscope so that it can be graded according to its clarity and colour (more details about diamond grading can be found ).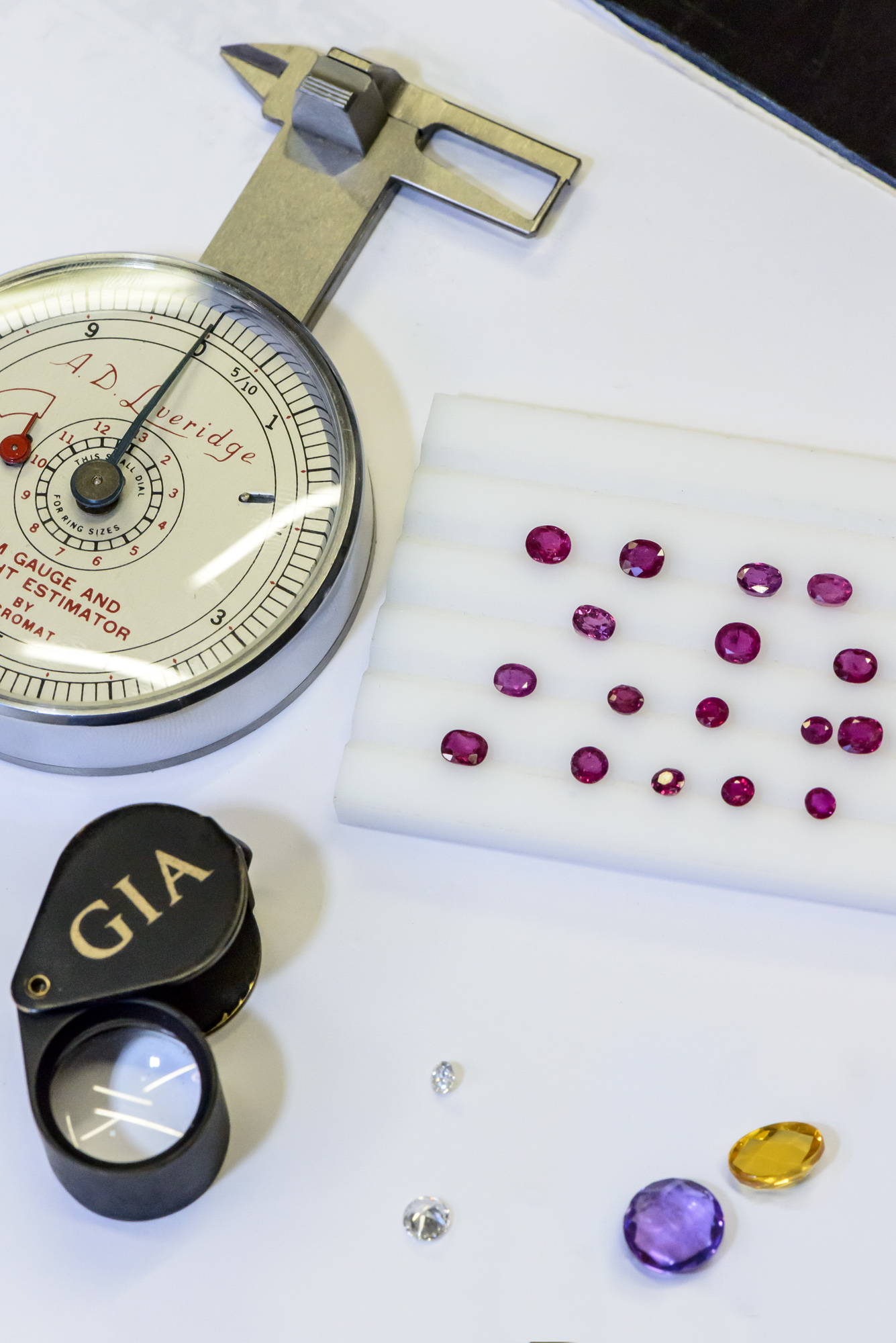 Next, the gem is weighed and measured in order for its size and carat weight to be determined, using the same equipment used by GIA(*).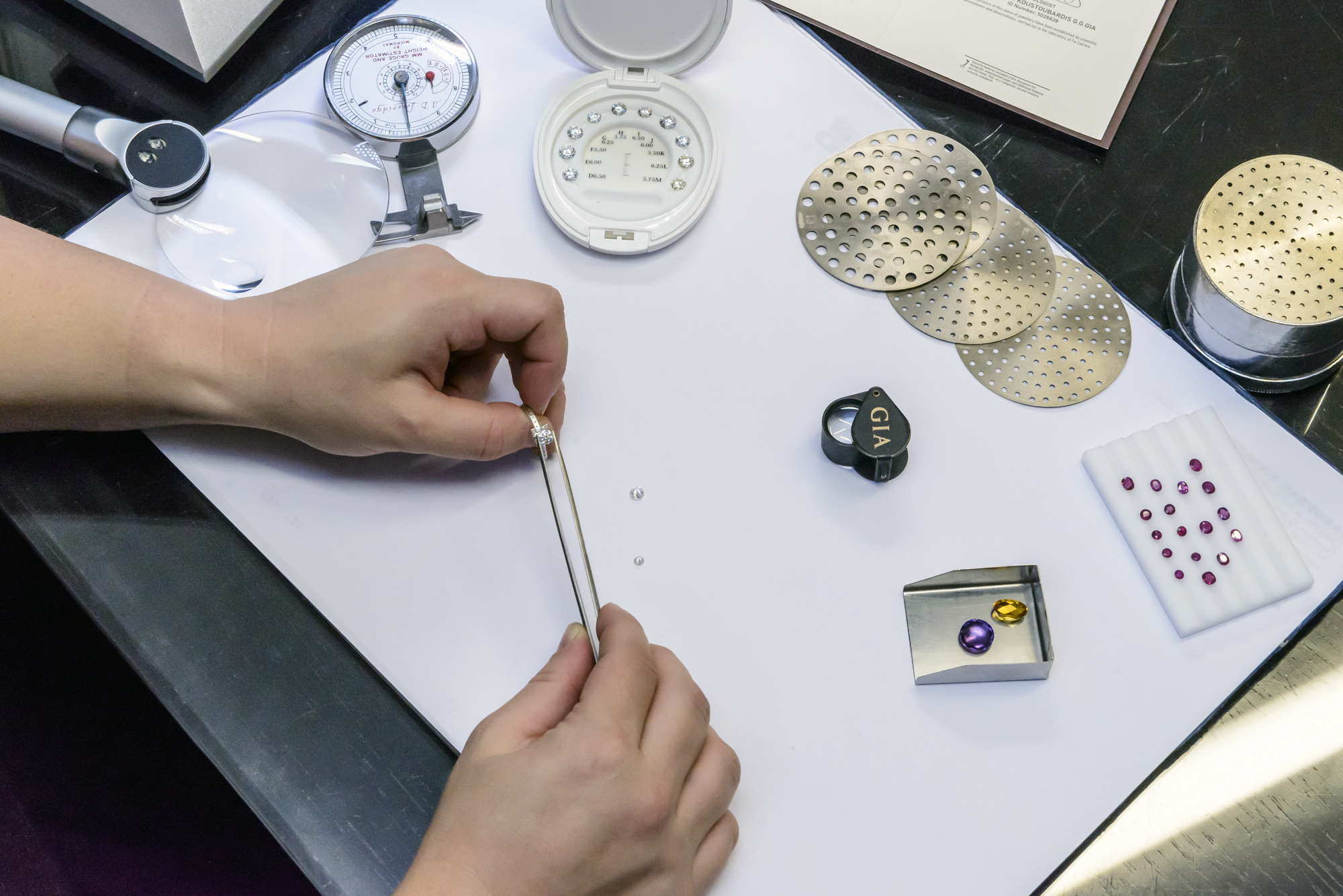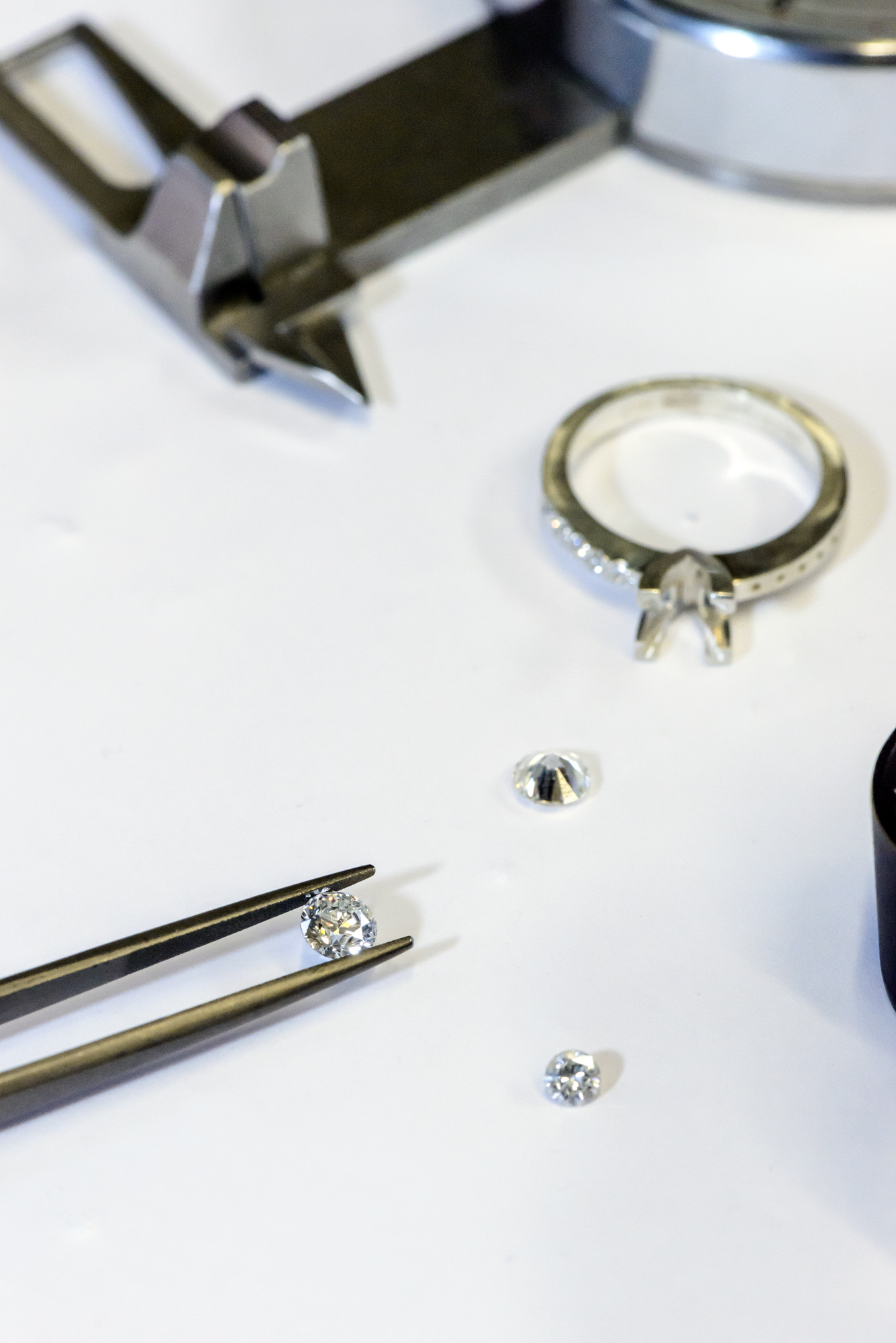 Finally, highly skilled carvers set the gems on the jewelry, which have been specially designed to hold gems of a specific carat weight.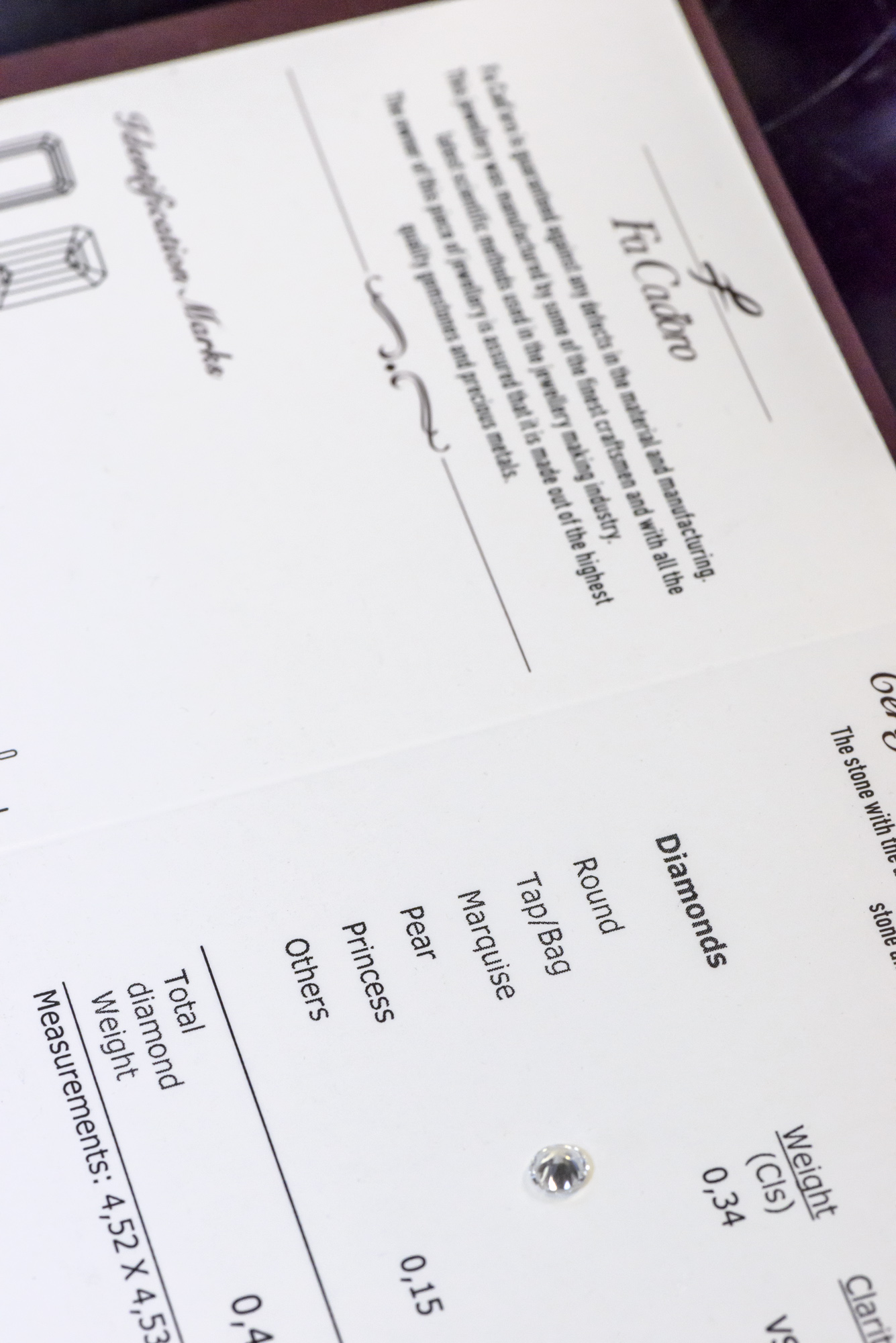 Your piece of fine jewelry is now ready for you to enjoy for a lifetime, along with a FaCad'oro guarantee.
(*: GIA, the Gemological Institute of America, is the only institute in the world that trains and educated perspective diamond and other precious gem specialists called diamond graders or gemologists.)